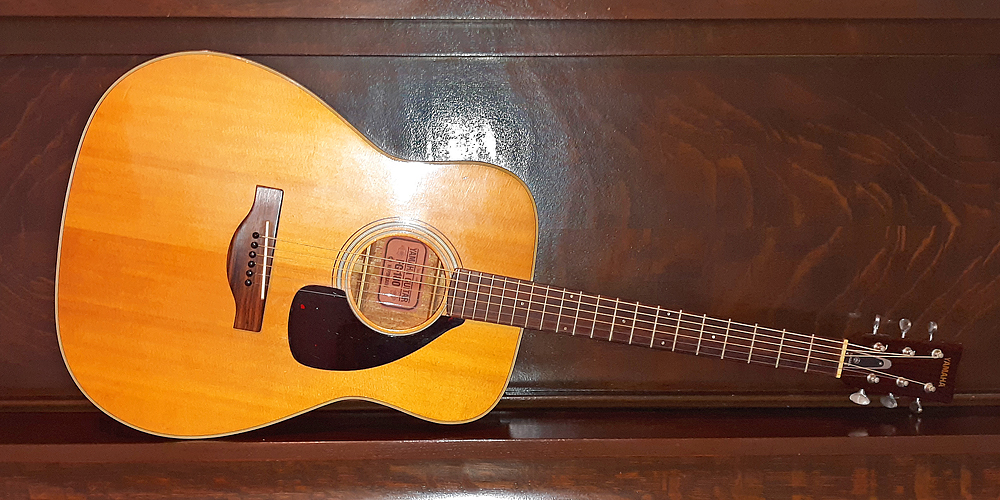 When I hear a familiar song from decades past it invariably takes me back to where I was, and what was happening in my life, at that time. Music leaves its marker on the years for most all of us, especially on those years which were formative. 1973, '74, and '75 were my high school years and they were pivotal for me, as well as for the friends that I hung out with. Getting our driver's licenses meant mobility, and that meant freedom. Gas had jumped from 35-cents-a-gallon in 1972 to 42-cents in '73, and up to 55-cents in '74 and '75, but we could still cruise half the night on a couple bucks (with just enough left over for a Triple Steak Burger and an Orange Freeze from Steak and Shake). And we did so with a perpetual soundtrack playing on either a cassette deck or an FM radio station. We rolled down the windows and played it loud, giving our Jensen 6X9 coaxial speakers a workout. FM radio had just recently passed up AM as the frequency of choice. FM was in stereo and the sonic quality was noticeably better. We liked Q105-FM, and Becky Gordon was our favorite night DJ. Most of pop music in those days was broadly labeled as Rock & Roll, but it turns out that a lot of it was actually R&B, or Soul, or Folk, even Country—we didn't make the distinctions back then. We just knew we liked it.
For fun, I've been scrolling through the top-100 lists for those years, and there are quite a few amusing stand-outs. Many of those performers have faded into obscurity now, and some were just one-hit-wonders. This was a few years before corporatized music homogenized everything we hear; so oddball, quirky, and sometimes comical (or sometimes depressing) songs would get radio play. Here's a short list of some of those that rang the high-school-memory-bell for me (maybe they will for you too?). These are by no means the "best" songs of those years, or even my favorites, just a few which have stuck indelibly inside my head:
"Dancing in the Moonlight", written by Sherman Kelly. King Harvest came out with their version in late 1972, and it became popular in 1973 (a group called Boffalongo had recorded it first in 1970). This is a good example of a one-hit-wonder band, but all the lyrics are still in my head today. Here's "Dancing in the Moonlight":
"Brandy (You're a Fine Girl)", performed by Looking Glass and written by band member Elliot Lurie. This one also came out in 1972 and was popular in 1973. Looking Glass was not quite a one-hit-wonder band—they put out two albums, but "Brandy" is their only song that still gets play today. An interesting trivial side note: Barry Manilow had also written a song called "Brandy" but changed it to "Mandy" (1974) to avoid the confusion. Here's "Brandy":
"Muskrat Love" was written by a country singer/song writer, Willis Alan Ramsey, who recorded his own version titled "Muskrat Candlelight" in 1972. The Captain and Tennille did a very popular cover in 1976, but my favorite is a 1973 version by the band America (I was and still am a big fan). "Muskrat Love" is a beautiful, melodic tune, with lush harmonies; and it's also a perfect example of a silly-70's song. It's hard to sing it with a straight face. Here's America's version of "Muskrat Love":
"Come and Get Your Love" written by Lolly Vegas and performed by Redbone, in 1973. Brothers Lolly and Pat Vegas founded Redbone—a Native-American/Mexican-American/Funk/Rock band. How's that for 1970's musical/cultural diversity? Here's "Come and Get Your Love":
"Midnight at the Oasis", written by David Nichtern, and performed by Maria Muldaur on her self-titled debut 1973/74 album. Sometimes folk, sometimes blues, even sometimes bluegrass singer Maria Muldaur hit it big with this clearly-jazz tune (David Nichtern plays the jazzy guitar). She was not a one-hit-wonder—she has recorded and performed on dozens of albums since, but this is the one that everyone recognizes. It's a gorgeous, complex tune (you should see the sheet music—all very complicated jazz chords) with luscious, light-hearted lyrics about camels and the desert, "….Midnight at the oasis, send your camel to bed…Let's slip off to a sand dune, real soon …" Here's "Midnight at the Oasis":
"Never, Never Gonna Give Ya Up" written and performed by Barry White, 1974. I remember in high school, girls feared they could get pregnant just from listening to Barry White. His signature earthquake-deep bass/baritone voice and mastery of the piano made listening to him intoxicating. He recorded nineteen albums and had more than twice that many solid gold hits, plus he founded The Love Unlimited Orchestra. "Never, Never Gonna Give You Up" got a brief revival when it was part of the soundtrack of the 2017 movie "Baby Driver". Here's "Never, Never Gonna Give Ya Up":
"Love Will Keep Us Together" written by Neil Sedaka and performed by The Captain & Tennille (husband-and-wife Daryl Dragon and Toni Tennille), 1975. Toni Tennille trivia: She did session/back-up singing for Elton John, Art Garfunkel, and Beach Boys' Bruce Johnston, among others. Here's "Love Will Keep Us Together":
"You Ain't Seen Nothing Yet" written by Randy Bachman, performed by Bachman Turner Overdrive, 1974/75. Canadian rock band BTO (which originally consisted of brothers Randy, Tim, and Robbie, plus bass player Fred Turner) was hard driving, crank-it-up rock for us back in the cruising days. This song qualifies as quirky with its memorable stuttering lyric, "You ain't seen nothin' yet. B-b-b-baby you just ain't seen na-na-nothin' yet. Here's somethin' that you're never gonna forget." Here's "You Ain't Seen Nothing Yet":
I can hear my glass-pack mufflers, and taste my Orange Freeze, now.
Bruce