1966 Dan Gurney Formula One Eagle, Revs Institute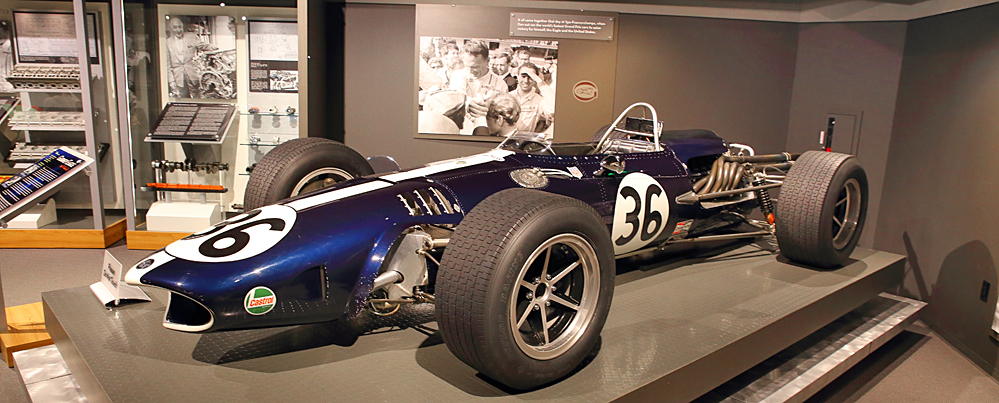 This road trip starts in St. Petersburg, Florida and ventures down the Gulf Coast to Naples, stopping at four automobile museums where car nuts can get up close to (but don't touch!) collections of classic, exotic, historic, and eclectic race cars and road cars.
St. Petersburg, Florida's (Salvador) Dali Museum, Morean Art Center (Dale Chihuly Collection), and Museum of Fine Arts are world-renowned. But there is another museum, just north in Pinellas Park, that automobile enthusiasts find equally spectacular and almost no one knows about it. The Tampa Bay Automobile Museum houses the collection of Polypack, Incorporated founder Alain Cerf. The theme is eclectic engineering—cars that were ahead of their time, including early front-wheel-drive, rear-engine, and electric cars.
The Sarasota Car Museum, right across the highway from the Ringling Museum in Sarasota has a varied collection that includes classics, exotics, and famous owner cars—like Paul McCartney's Mini Cooper.
Rick Treworgy's Muscle Car City in Punta Gorda is all 1950's, 60's, and 70's-era GM muscle cars: Corvettes, Camaros, Firebirds, and Chevelles. This is a huge collection—several hundred cars. Many are slated for auction, so the inventory changes regularly.
The Revs Institute (formerly the Collier Collection), in Naples, began with Miles Collier's (grandson of Baron Collier, who developed most of southwest Florida in the 1920's – 30's) extensive collection of Porsches. Collier became friends with Briggs Cunningham (race car builder/designer in the 1950's) and added his collection to the museum. This is the finest vintage race car museum I've seen, outside of the Ferrari Museum in Maranello, Italy. Of particular interest to me are the three Porsche 917s, two Ford GT40s, and Dan Gurney's 1966 Formula One Eagle.
Gallery below–click on images to enlarge:
Bruce Hunt